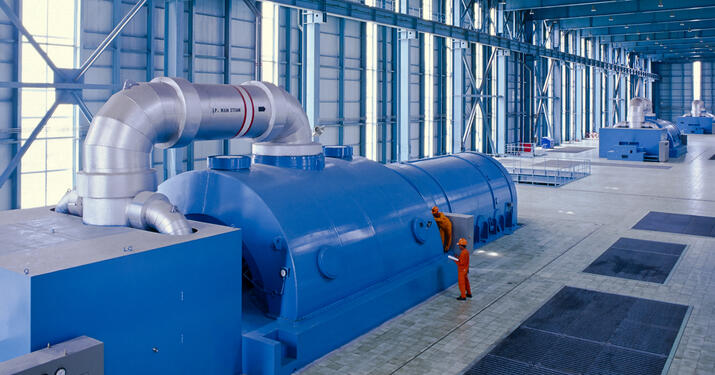 Combined Heat & Power (CHP) Plant Feasibility
Are you interested in learning how to generate your own lower carbon power and heat locally? Take control of your energy bills and obtain security of energy supply to ensure no downtime.
Can your organization withstand blackouts?
Are you highly reliant on your local utility for power and exposed to system failures and outages? Is being more power-independent important to ensure business continuity? Would you like to save costs by having flexibility to choose your primary energy source depending on market conditions? And are you looking for lower carbon sources of energy? Then you may want to consider Combined Heat & Power.
Be protected with your own CHP generation plant on-site
Generate power behind the meter that you could use or sell, bringing energy security and flexibility. Installing CHP captures heat typically wasted in conventional electricity generation, so besides power, CHP provides local heat. As you're converting natural gas and even biogasses into both heat and power at the same time, you can save on energy bills and meet your emissions goals.
Count on us to evaluate the latest technologies, fuel sources, cost projections, and interconnection to the grid, and analyze the economic advantage to your business.
Our CHP advisory service will improve your bottom line
Rely on our practical engineering experience across a wide range of industries to help you maximize the benefits of CHP technology commercialization. Our expertise with locally-generated power, includes CHP and cogeneration systems, as well as backup generators, peak shaving systems, and green power facilities--all focused on improving your bottom line.