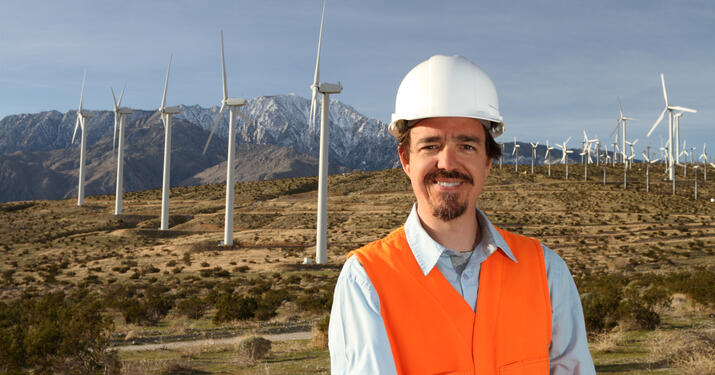 Carbon Footprint Reduction Plan to Get to Net Zero Carbon
We provide custom solutions designed to suit customer needs from measuring your organization's baseline emissions to helping you design and implement a long-term emissions reduction strategy and communicating achievements in a credible manner to all relevant stakeholders.
Our experts can help you plan for net zero carbon with a sustainability strategy session. 
We have embarked on our own journey toward a more sustainable future and it is our goal to help you do the same with a custom carbon reduction solution to fit your needs. Come along with us on this journey and take part in redefining energy today – to create a lower carbon world for tomorrow. 
Leading organizations worldwide are choosing to do business exclusively with companies that are taking steps to reduce their carbon footprint. Organizations with zero-carbon aspirations are placing increased scrutiny on their supply chains. A sustainability plan with measurable outcomes will set your company apart and contribute positively towards addressing the global climate crisis.
Our experts help you:
• Measure your carbon footprint
• Measure current initiatives and benchmark against best practices
• Develop realistic carbon reduction goals and strategies
• Explore new opportunities that work with existing measures
• Evaluate a wide range of carbon-reduction and renewable energy strategies and their associated risk
• Develop a stakeholder engagement and go-forward plan with measurable KPIs
• Create a marketing plan to help communicate your commitment to a more sustainable future to your customers and investors 
• Execute a custom carbon footprint reduction plan
Why World Kinect Energy Services?
• As a global Fortune 100 company and a supplier of a wide range of renewable energy products and solutions, we leverage our collective experience and insight across nearly all industry types to help you create a custom plan specific to your needs
• Whether you are looking to develop a global plan or a local plan –we can help you achieve a 360 view of your energy consumption, and take action to reduce your carbon footprint holistically
• Dedicated global sustainability team with 20+ years of experience
• Adherence to global carbon reduction best practices
Estimate Your Scope 1 Emissions
Measure and Understand your Carbon Footprint with our Carbon Footprint Reporting Service
Gain a complete overview of your organization's energy costs, carbon emissions and consumption with our carbon footprint reporting service. Our customers benefit from the ability to effortlessly access and download their emissions reports and benchmark carbon performance thanks to our award-winning cloud-based carbon reporting platform, World Kinect Online.
Aligned with Scopes 1, 2, and 3 under the Greenhouse Gas Protocol (GHG Protocol), World Kinect Online's personalized carbon dashboard gives you a comprehensive overview of your organizational footprint from a company, site or meter level. 
Explore Our Sustainability Solutions
Sign up for a sustainability strategy workshop today.
Discover More
Amsterdam Airport Schiphol awarded 2018 Eco-Innovation Award for their leading approach to sustainability.