Reduce cost and complexity. World Kinect can help determine the right energy mix and sourcing strategy as your single-source provider of power, natural gas, liquid fuel, lubricants, and DEF.
Navigate through your sustainability journey with World Kinect's guidance onhow to develop a carbon reduction plan, reduce energy use, source renewable energy, and offset remaining carbon emissions.
Gain a risk management adviser and stay on budget, meet compliance standards, ensure operational readiness for potential supply interruptions, and transform consumption and carbon data into insight.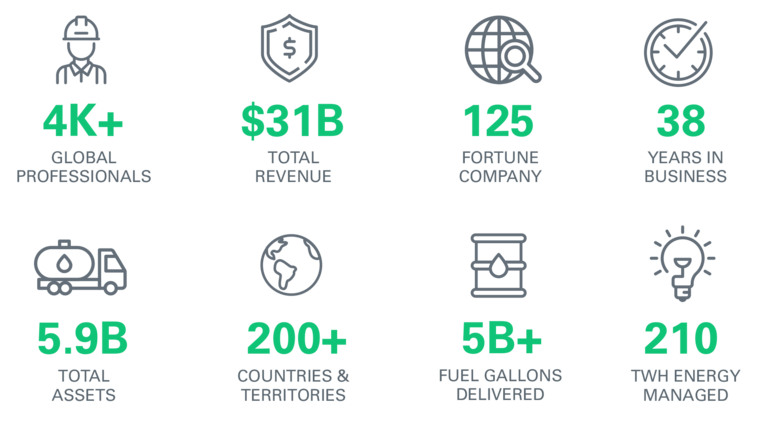 World Kinect Energy Services helped Gatwick Airport maintain carbon neutrality and save money with renewable electricity.
If you regularly buy fuel at daily low rack prices, you're speculating in the energy market. Our experts can help.
Pelagia saved €960.000 with active portfolio management from Kinect