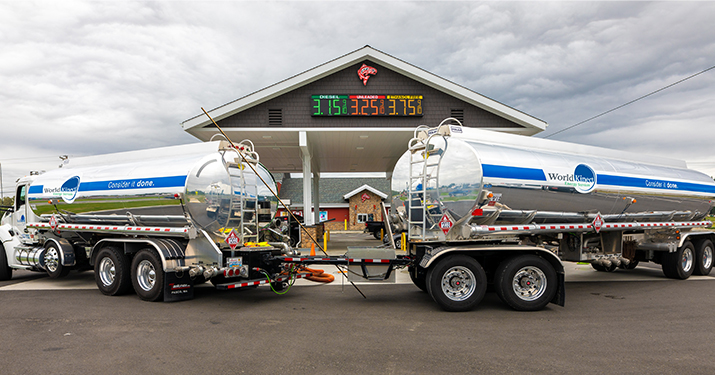 Fuel the Success of Your C-Store With Fuel Retail Solutions
World Kinect Energy Services is a trusted partner for thousands of independent gas stations and truck stop owners, delivering quality fuel, branded programs and advisory services aimed at your growth and customer satisfaction. As a stable, publicly traded company with 35+ years in the business, we have the scale to negotiate best pricing with suppliers and the ability to offer financing solutions.  
A world of solutions for fuel retailers.
The competition is getting tougher, and consumers are getting more demanding. We help you succeed with our re-imaging programs including a wide range of major oil company and our own proprietary brands (Amstar®, Terrana, XTR).  For single and multi-store operators, we safely and reliably deliver on-spec supplies of branded and unbranded fuels. From the first step to the last, our team provides you industry specific expertise and strategic guidance to help you grow.
World Kinect is a Trusted Partner to Thousands of Customers – Just Like You.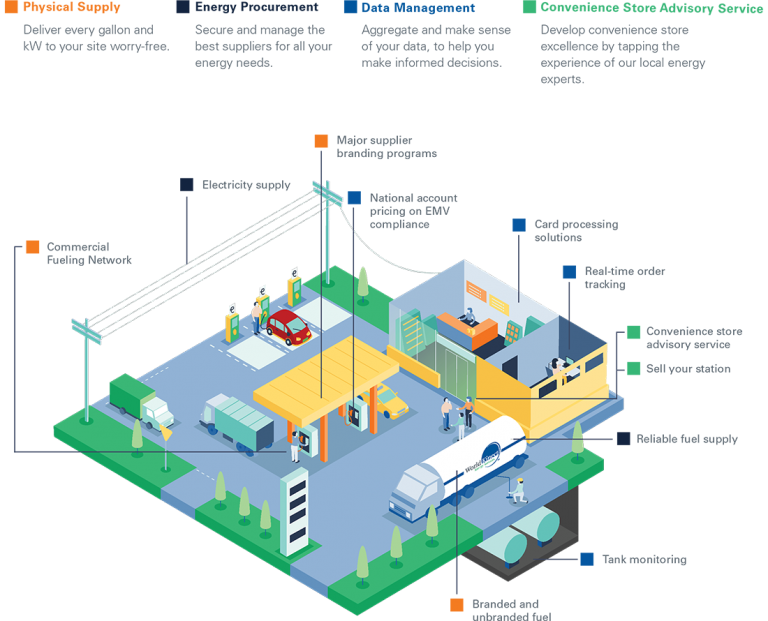 Ready to partner with a C-Store expert?
Our energy experts are ready to share solutions, special programs and services aimed at helping you grow and improve customer satisfaction. Contact us today for a free consultation.
Discover More
World Kinect는 미국 전역의 2,650여 연료 판매 소매업체에 믿을 수 있는 브랜드 및 언브랜드 연료를 공급합니다.