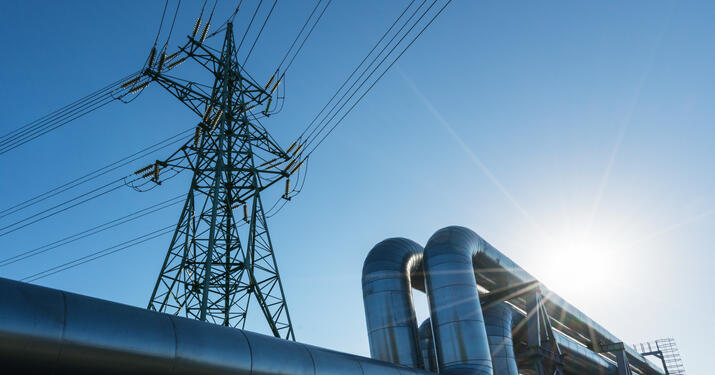 Electricity and Natural Gas Procurement
Are you concerned you are overpaying for electricity and natural gas?  We've been buying electricity and natural gas for our clients since markets were deregulated, so we have the resources and industry networks to get you the best deal at the right time.
Two ways to buy better and buy smarter.
Regardless of your industry, demand requirements or geography, we have a solution for you:    
Optimize against the market

For a small to medium sized organization, we secure the right contract and terms for you. We're independent of the utilities and continuously appraise market opportunities to get the right energy package at the right time.

Tailored Procurement

For larger organizations, we provide a unique service which develops the right risk profile for your organization and a tailored procurement offer to the market. 
How do you know you have the best deal?
We compare different indicators between your energy use and cost performance, and industry norms. Working across multiple sites, facilities and meters; month by month and year by year, we model multiple factors:
price sensitivity
reliability
risk
potential savings
We also liaise with utility providers on your behalf to address power quality and power factor opportunities.
A sourcing strategy from a trusted energy partner
You can trust World Kinect Energy Services to give you a detailed plan for your energy sourcing to match your organizations strategic goals, decrease risk and exposure that may occur from single source energy supply. We can also maximize unsecured credit capacity for you by transacting with multiple suppliers. We also manage Request for Proposal (RFP) for multi-source strategies.
 
Mark Thomas
Facilities Operations Manager
"Since taking over as our new energy consultant, World Kinect Energy Services has pinpointed opportunities for efficiencies that reduce our costs. In the first few months, we've already seen a big leap forward in the service and delivery of energy management with fixed price gas and electricity contracts giving us budget certainty and renewable electricity giving us the opportunity to reduce our carbon footprint. I am looking forward to working with them to help us control our costs and streamline our processes in the future."