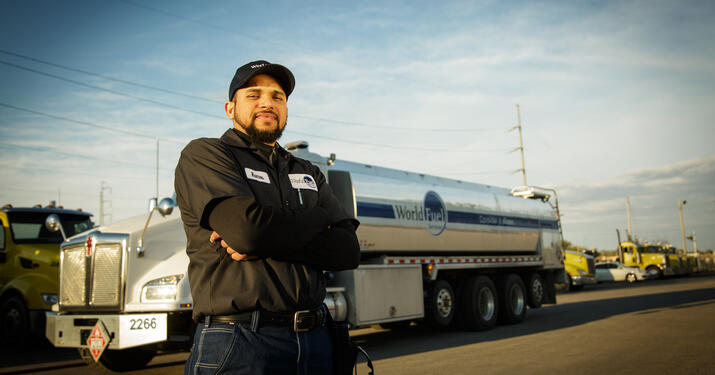 MBA King and Snohomish County Fuel Card
Help your fellow members and the MBA of King & Snohomish County save and earn. Cumulative group gallons will earn quarterly rebates. 75% of rebate paid to member, 25% paid to the MBA of King & Snohomish County.
Members will earn $0.075 for EVERY gallon purchased
Accepted at more than 90% of all retail station and commercial fueling sites in the U.S.
Track & monitor fuel expenses by vehicle & driver Consolidate all your fuel expenses with one report, no more receipts!
Access your account anyway, any time with a detailed online account management tool
No setup or monthly fees!
No gallon limits on rebates, every gallon counts!
Driver ID & Odometer required for security
Online purchase controls & alerts to help prevent unauthorized purchases
No member too big or too small to participate
ECardlink Signup
ECardlink allows you to maintain your cardlock and fleet fueling equipment transactions, run management reports, and request changes and updates. For set-up please fill in the form below or give us a call at (800) 929-5243 and ask for Cardlock Customer Service.
Locations
Benefit from tens of thousands of fueling locations across the United States and Canada. Utilize on-line site locators be website or smart phone app's 24 hours per day, seven days per week.
Fuel Savings
At virtually every accepting location where you fuel your vehicles, World Kinect's network captures information such as Vehicle ID, Driver ID, and odometer reading. This information, which most bank cards cannot provide let's your business track and analyze your vehicle costs – and seize opportunities for savings!
Fuel Management
Save time with one easy-to-read invoice. Invoice information includes:
Card, Vehicle and/or Driver Number
Time, Date and Location of each transaction
Detailed tax breakdown for accurate tax reporting
Type of Product purchased and Quantity
Miles per gallon traveled
Real time authorization with customized restrictions:
Time of Day
Products
Quantity
Prevent unwanted spending!

 
Online Account Management & Reporting
ECardlink allows you to maintain your account via the Internet 24 hours a day, 7 days a week. General activity reports, update your account information, monitor unusual activity, and receive alerts.
Fuel Price Mapping
Fuel Price Mapping can help you find the lowest-priced fuel in a specific area. Powered by Google Maps™, our mobile apps can pinpoint fuel stations by street, city, state, zip code or fuel type.