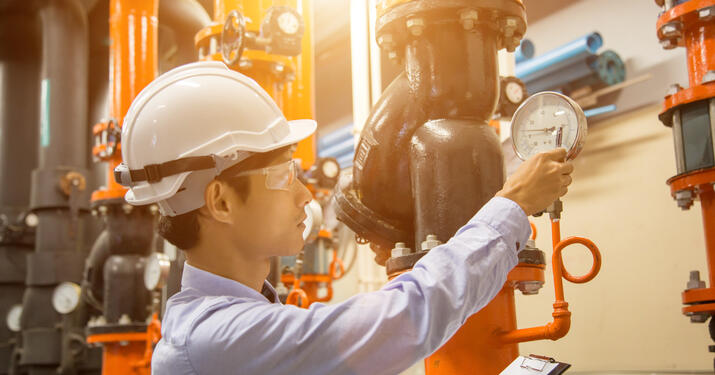 Reduce Energy Use. Money Saving Opportunities With an Energy Efficiency Audit
Want to reduce your energy use and lower your carbon footprint? Energy efficiency is the single most cost-effective way to reduce your organization's carbon footprint. Improving energy efficiency should be the foundation for any company wishing to simultaneously lower carbon emissions, reduce bottom-line costs and further environmental, social and corporate governance.
Why Should You Consider An Energy Efficiency Audit?
Our energy efficiency approach is designed to identify commercially-conscious ways for your organization to improve energy efficiency at one site or across multiple locations.
We don't focus on a single technology or area of energy use, but consider all opportunities as they exist across your facility
 
We focus on results, not reports, and action rather than academic discussion
 
We concentrate on extracting maximum value from existing investments, to achieve high savings for low or no implementation cost
 
Our recommendations are practical and designed to be acceptable to your staff and management
How Does a World Kinect Energy Efficiency Audit Work?
We provide you with:
Clear fixed cost for undertaking an efficiency assignment or multiple assignments
 
Detailed energy auditing of all major energy consumers within your facility to identify all opportunities for consumption savings to be made
 
Full detail as to all opportunities to reduce energy consumption, cost and emissions
 
Help to gain internal buy-in and engagement across your organization
 
Additional support with implementation and savings verification, if desired
Benefits of Partnering With World Kinect Energy Services:
Benefit from a fully outsourced service carried out by certified energy professionals
Our commercially-aware approach, focusing on existing equipment and extracting the largest savings achievable for minimal or no implementation cost
 
Assistance with implementation and savings verification, if required –ensuring savings are realized
 
Reduced consumption and associated emissions
 
Reduced bottom line costs
Estimate Your Scope 1 Emissions
Achieve ESOS / EED compliance
We offer a turnkey service to help you achieve Energy Savings Opportunity Scheme (ESOS) / Energy Efficiency Directive (EED) compliance, including:
 
Defining organizational scope and compliance route
 
Calculating total organizational energy use (including transportation)
 
Identifying and delivering all required site energy audits
 
Compiling evidence pack
 
Providing certified compliance sign-off
 
Registering compliance with the administering authorities
 
Taking control and responsibility in the instance of external audit by authorities
We identify ways to save money and lower emissions by using energy more efficiently, frequently with little or no investment.
Explore Our Sustainability Solutions
Why Partner With World Kinect Energy?
We have a proven track record of delivering energy savings in all sectors; both on a voluntary basis and in support of the Energy Savings Opportunity Scheme (ESOS) in the UK and EU's Energy Efficiency Directive (EED) – Article 8.
 
Our experts can assist you with the implementation, measurement and verification of our energy efficiency recommendations, where assistance is required–providing a complete end to end service and ensuring results
 
We can go beyond energy efficiency and meet your broader sustainability goals –from renewable energy procurement, on-site renewable generation, and beyond.
 
Gain access to our web-based energy visualization and reporting platform, World Kinect Online
 
We don't promote equipment like other companies –we are incentivized to save you money, not sell you equipment. Our primary aim is to save as much energy as is feasible for as little expenditure as possible.
Discover More
St. John's College saw it as an excellent opportunity to reduce carbon emissions by saving energy. 
World Kinect Energy Services worked with SFS Intec Ltd, to help become more water efficient, saving 30% off its water bills.