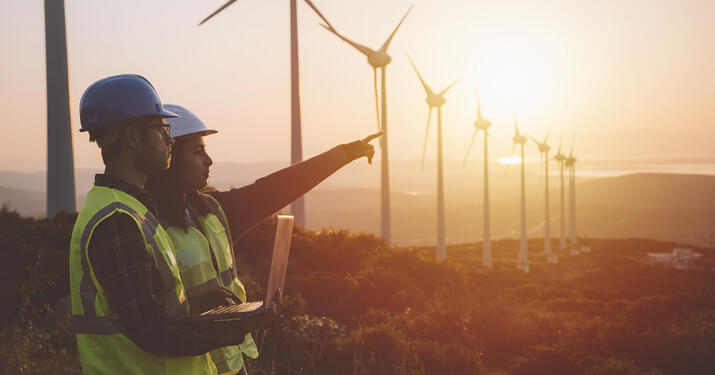 Sustainable Energy Strategies
Is sustainability at the top of your agenda?  Let us help you outline your next best steps for lowering your environmental impact and securing regulatory compliance.   
Not sure where to start on your sustainability strategy?
With growing regulations, dynamic tax incentives and increasing pressures from stakeholders, we work closely with your team to develop a baseline and recommend strategic and implementation options based on your environmental objectives and investment criteria.  
We're all on a journey to zero carbon now
If you're implementing a well-designed energy efficiency and renewable program, the long-term benefits to your bottom line and the environment should be clear. We get you started or help you make material progress on your journey to a lower carbon footprint.  We help you align your senior team around the investment opportunity.   
Do you have the right long-term partner?
As a global supplier of Everything Energy, we are uniquely positioned to help you improve your Triple Bottom Line (Environmental, Social and Financial) results with:    
competitively priced renewable fuels
renewable energy certificates
carbon offsets
quality solar projects
demand side response
energy efficiency programs
funding remote green projects in your name
market intelligence in over 200 countries and territories