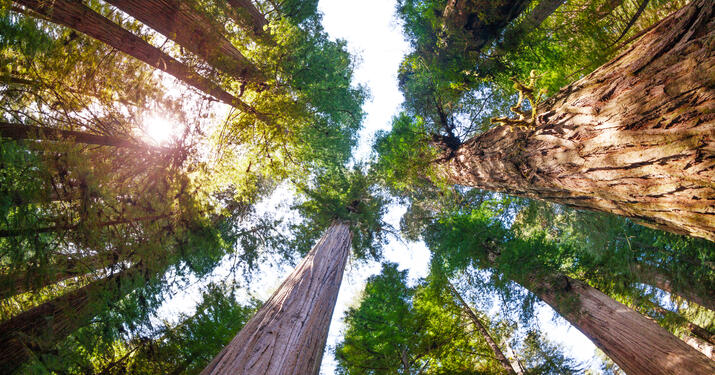 We are making it simple to offset your carbon emissions
Carbon Offset Fuel from World Kinect Energy Services is a simple and cost-effective way to help reduce your carbon footprint. Switching to Carbon Offset Fuel is an effective approach that many businesses are now taking to help them work towards carbon neutral status without  changing the type of fuels they use. 
How does carbon offsetting work?
Understand carbon offsetting, and how Carbon Offset Fuel is a more sustainable choice.
How are we supporting carbon offset projects?
Discover the projects we support in our efforts to lower your carbon footprint. 
Can I calculate my company's carbon footprint?
Understand your CO2 impact by using our intuitive calculator. 
Why should you offset carbon emissions?
We understand that it is not realistic or necessarily possible for all companies to reduce emissions. That is why our carbon offset fuel is an excellent way to continue reducing your carbon footprint and environmental impact. Purchasing carbon offset fuel can help organizations to:
•    Have an immediate impact on the transition towards Net Zero
•    Meet increasing customer and investor demand for companies to take action to address their carbon footprint
•    Prepare for regulatory change to ensure products and services remain viable
•    Show climate leadership with marketable carbon reduction efforts
 
Choosing Carbon Offset Fuel has never been easier
With World Kinect Energy Services as your partner, you can:
Benefit from a single vendor relationship
Avoid additional upfront fees 
Keep using your existing systems, machinery and processes
Support independently verified carbon offset projects around the world 
At World Kinect Energy Services, we only source carbon offsets from verified international projects. Our sustainability experts ensure every program meets one or more of the following standards and certifications:

Why World Kinect Energy Services?
We are global experts in energy and sustainability. Our specialists help businesses find cost-effective and seamless ways to transition to a better supply – one that is both reliable and more sustainable.  
Dedicated sustainability experts with 20+ years of experience.
Our diverse global carbon offset portfolio enables you to choose to positively impact specific geographies or project types.
As a trusted partner to transportation, shipping, and logistics customers worldwide, we understand the unique challenges involved in decarbonizing complex logistics networks.
We provide a turnkey solution covering everything from measuring your carbon footprint to helping you market your carbon reduction efforts and aspirations. 
Explore Our Sustainability Solutions
Our global experts are here to handle all your carbon reduction and renewable energy needs. We support you along every step of your sustainability journey and will help you develop everything from a sourcing strategy to a risk management strategy.
Frequently Asked Questions